Why Customer Experience Matters for Your Business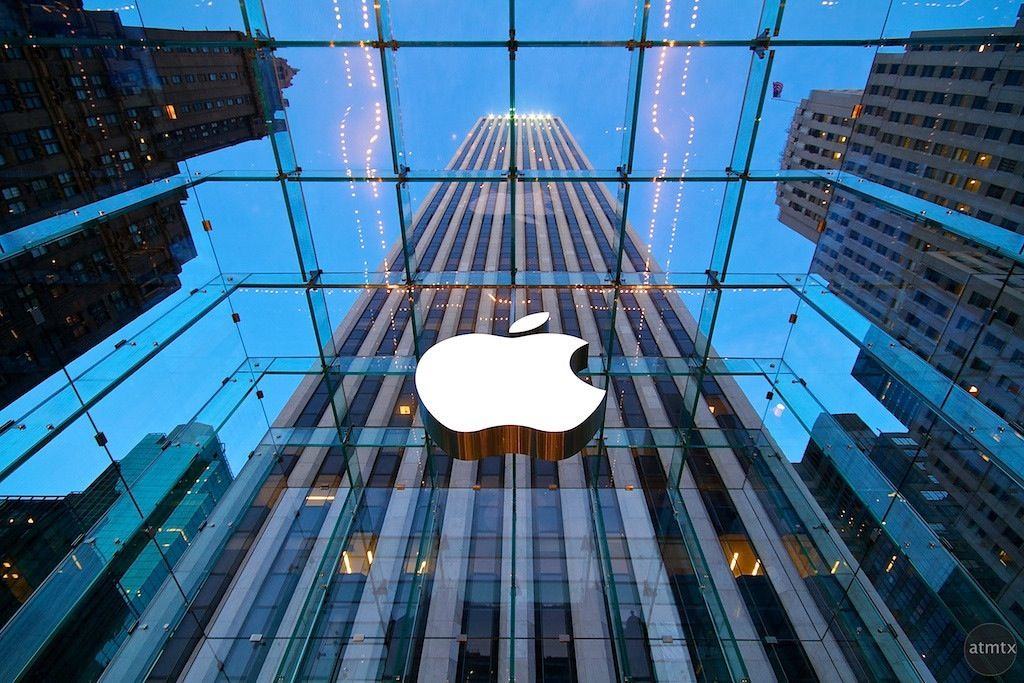 The Apple Store.
Just the term "Apple Store" has already created a pleasant feeling in your mind. Hasn't it?
But it isn't just you. Gary Allen, known as Apple's Biggest Fan, visited 140 Apple stores throughout the world and said, "It's not just about the products. Look at the way Apple hires. Look at the whole picture."
What is the whole picture? 
The entirety of the experiences, from the moment you hear about a company or brand to the moment you buy and use their products, is the whole picture. All these experiences combined are termed Customer Experience (CX).
The Difference between CX and UX
To understand CX better, let's first differentiate between customer experience and user experience (UX).
Customer Experience is how customers perceive their interactions with your company. The way they feel about your company will play a great factor in the success of your business. It's made up of customer service, advertising, brand reputation, sales, pricing fairness, quality of product delivery and also the UX.
UX refers to the user's interactions with a specific product or brand. The design of the interface – its usability, information architecture, navigation, comprehension, learnability, visual hierarchy, etc. – all combine to create the UX, whether positive or negative. UX helps make up the totality of CX.
It is important to note that there is a common misconception that Customer Experience is the same as Customer Service. Although customer service does affect the overall CX, it is only one touchpoint of what makes up the whole experience. 
What is a Good Customer Experience?
A good Customer Experience signifies a useful, usable and enjoyable experience. Customers are quick to judge products and services, leaving businesses a very narrow margin of error. To guarantee positive CX related to your company, involve customers in experiences that appeals to their senses, make products and services easy to understand and engage in, and simplify target actions to ease reaching their goal.
According to a survey published in the Harvard Business Review, customers who had the best experiences with transaction-based businesses spent a hefty 140% more than customers who had the worst experiences!
Present Day Customer Experience Practices
Great customer experience design is about injecting purpose and empathy into everything your company does.
Let's go back to the Apple store. What makes people camp outside the Apple store before a new product is released? People already make the decision to buy their products before they are released. Yes, their products are innovative and irresistible (well, at least they used to be :p, but let's not get into that debate right now), but it's much more than just buying their products. It's the good feeling accompanied with it.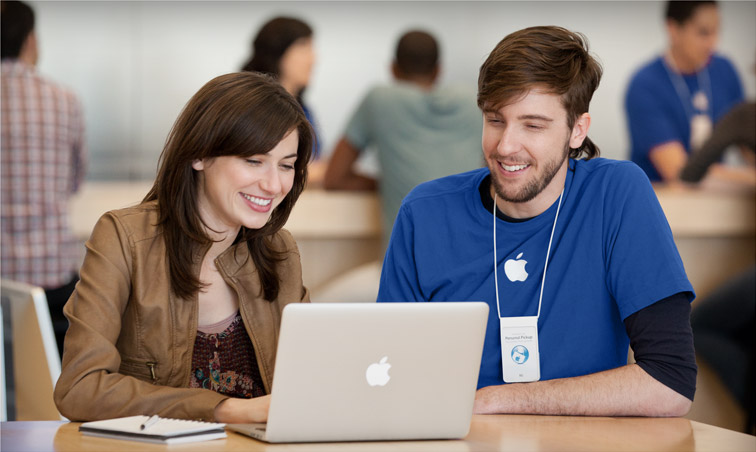 Over the years, Apple has proven itself to serve the best customer experiences to their customers, creating a strong, positive brand image that keeps people coming back. They not only have customers but loyal fans. The employees at Apple are trained to ensure that their customers always feel satisfied with their visit to the store, engaging with them and delivering a smooth experience, increasing loyalty.  
McKinsey research has shown that 70 percent of buying experiences are based on how the customer feels they are being treated—and a large part of that has to do with showing the customer you (as the brand) care about them and value their business. A whopping 91% of unhappy customers who are non-complainers simply leave. That's a statistic too high to disregard!
Caring for your customers doesn't have to be an expensive endeavor—it just requires creating moments of delight. Those moments, whether a larger gesture, such as Buick's 24-hour test drive, or something smaller, such as responding to customer inquiries within an hour on Twitter, stem from the brand's promise.
Nordstrom, for example, has the brand promise of service above all else. They demonstrate this through every customer touch point, including their open return policy, free gift-wrapping, and the policy of walking a customer's bag around the counter to thank them for the sale.
How can businesses in Saudi Arabia improve their Customer Experience?
It's evident that improving customer experience should be a top priority to elevate your business above others. Simple yet effective measures can go a long way. In general, there are 6 laws of CX:
Every interaction creates a personal reaction: CX is not a one-size-fits-all approach, understand the needs of all your customers.
People are instinctively self-centered: Customers are looking for what they want, they don't care how it's provided as long as it meets their needs.
Customer familiarity breeds alignment: Make sure all levels of the organization understand your customer's needs and focus on them, not the organization's personal preferences.
Unengaged employees don't create engaged customers: Train your staff to put the customer first and measure employee engagement.
Employees do what is measured and celebrated: Set clear business goals and provide a motivating work environment. Acknowledge your employees, reward them for good behavior, and celebrate successes with them.
You can't fake it: CX should be your ultimate business priority, or it just won't work.
Alongside these 6 valuable CX laws, it is important to introduce the following CX elements to guarantee a flourishing future for your business.
Value: 

Your product should perform the promised functions and have an acceptable price point.

Create positive emotions: Creating positive emotions in your customers will get them to associate a positive image with your brand which will benefit sales and brand image.
Physical dynamics of the transaction: Appropriate initial contact and good first impression including proper sales rep, politeness, and helpfulness are important for good CX. Layout, appearance and engaging presentations can help improve the aesthetic appeal of your product.
Promptness: Don't make your customers wait. Response time and prompt problem resolution lead to greater customer satisfaction with your company.
Full transparency: All information your customers need should be readily available and easily accessible.
Communication: All forms of communication both online and offline should be convenient and fast to create stronger connections with your customers.
Post-sale customer service: CX doesn't end once the customer has made their transaction. A company should have regular transaction updates, shipping and tracking details, to ensure full satisfaction with the purchase.
Moving Forward with CX
Many leading analysts and business experts have claimed that Customer Experience will dominate business strategies in the future.
Digital analyst, futurist and best-selling author Brian Solis predicts that experiences, even more than products, will become an important competitive advantage. Specifically, he sees marketing increasingly becoming all about CX.
Colin Shaw, founder and president of customer experience consultancy Beyond Philosophy, claims that speed and a "frictionless" experience will be top demands from customers. In addition to the importance of speed, Shaw also claims that mobile platforms will continue to shape customer expectations. "If you don't have a mobile platform today, you'll be dead tomorrow," warns Shaw.
In Saudi Arabia, customer experience is becoming a top priority for businesses customer's expectations of service standards increases.
If your business isn't paying attention to the CX laws and guidelines set out in this article, you're going to lose out to your competition. Don't make that mistake.
At UXBERT Labs we specialize in UX Research, Design & Development services that deliver world-class experiences. With offices in Riyadh and Dubai, our team of UX Researchers, Designers, and Developers deliver custom designed and built software to help businesses succeed.
Looking for a UX agency in Dubai or Saudi? Email us at hello@uxbert.com and let us show you why we're an award winning company.