Exceeding UXBERTations: 2016 A Year in Review
2017 already!?!
We've come a long way since we started our UXBERT journey and there's no question that 2016 has been one of the most successful and downright exciting years we've had to date!
And while we're all about constantly looking ahead and moving upwards and onwards, it's always nice to have a look back to remind yourself of the things you've achieved. So here are some of the highlights from UXBERT's last 12 months.
A Great Start to a Great Year
You know it's going to be a great year when you start it off by having UXBERT's Founder Nadeem Bakhsh featured in Forbes' list for Top Entrepreneurs Shaping Saudi Arabia's Future.
At UXBERT, the entrepreneurial attitude is in our DNA, it runs through everything we do. We believe that entrepreneurship is key to creating an innovative and prosperous society, and to have the guy who started it all for us be featured alongside so many other brilliant Saudi entrepreneurs is an immense source of pride.
And as if being in Forbes wasn't enough, shortly after that we were featured in one of Saudi Arabia's leading magazines, Destination Riyadh. Not a bad start to the year if we do say so ourselves 🙂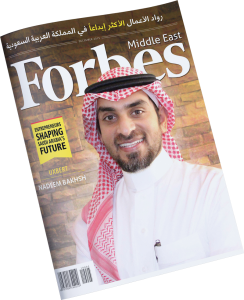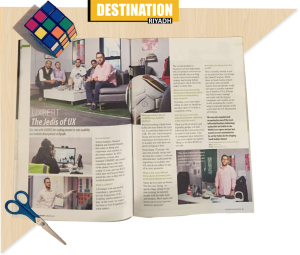 World Class Projects Need a World Class Team
From the day we started, UXBERT has taken on projects with industry-leading clients both locally and internationally. In 2016 we added more to the already impressive list of individuals and companies we've worked with from different industrial sectors.
Saudi Aramco, Jarir Bookstores, STC, Schlumberger, Flyin and confidential companies from the top of the Fortune 500 list are just some of the prestigious companies that have come to us to help them deliver digital experiences that are a cut above the rest.
Among the projects we worked on was a flagship e-commerce mobile app for the Middle East, visual dashboards from the future for Govt. Ministers and CEOs and an HR and employee intranet overhaul based on gamification, ROI on efficiency and of course usability best practices.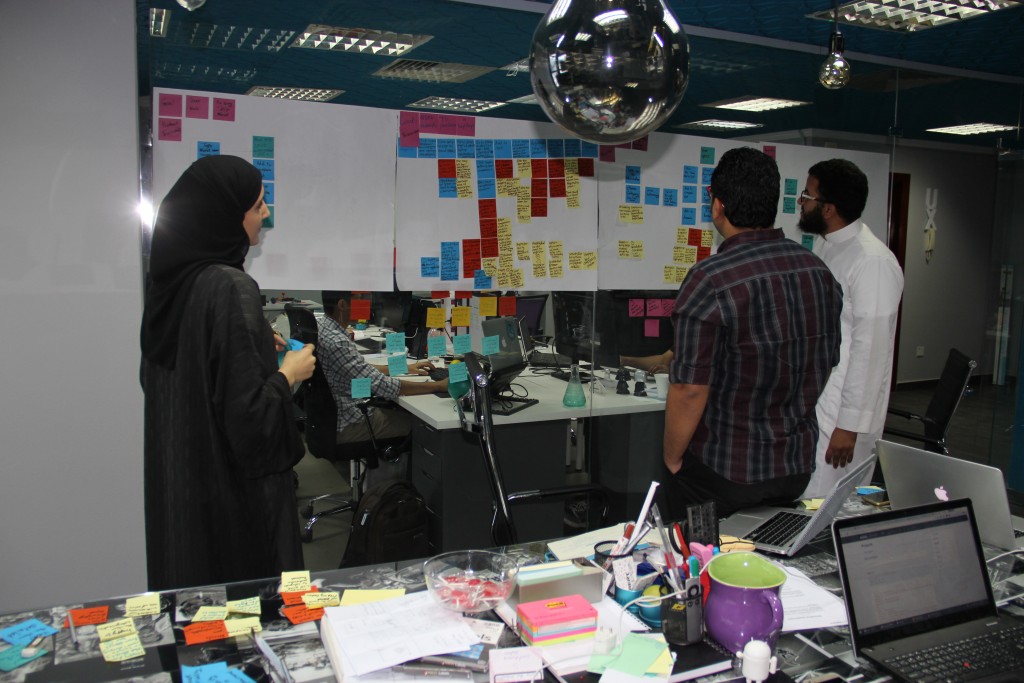 But delivering on awesome projects means that we needed to grow our awesome team. And grow we did!
Starting off 2016 with a humble team of 7, we wrapped up the year with 24 hand-picked UXBERT team members. Developers, designers, project managers, user researchers, marketing experts, and a cognitive scientist all joined the family and pledged to sacrifice their first-born to the UXBERT cause (people should really learn to read the small print in their contracts!).
Building Something That Everyone Will Use
We love our clients. And we love designing and building amazing experiences for them.
But we've also got our own product dreams. There aren't many better feelings than the one you get when you build something that people love. Something that they all use that truly brings value to their life. And that's what we're working towards.
As of the end of 2016, we've launched four in-house projects that are live and available to serve the needs of the community.
UXjobs is a recruitment platform for all UX-related jobs in Saudi Arabia, UAE, Jordan, and Egypt. It permits interested candidates to apply to a wide range of jobs and employers to hire the best talent to grow their business and fulfill staffing needs. 
Featured in Forbes list of 50 Most Promising Saudi Startups and pitched at ArabNet (the largest digital gathering in the Kingdom), HalaYalla is a mobile app designed to disrupt boredom in Saudi Arabia. Created specifically for the Saudi population, the app makes it incredibly easy for anyone to find and join sports and entertainment activities happening near them or to even create their own.
Needa app is an instant booking platform designed to make users lives easier. With real-time tracking and access to service providers from cleaners, plumbers, delivery and even doctors available, the app makes finding and booking services to your doorstep a matter of just a couple of taps on your phone.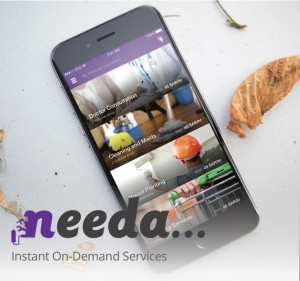 And last, but most definitely not least, there's the Best Arab Startup award-winning Sawwagy. Also designed specifically with Saudi users in mind, the app is personal driver management made simple. Sawwagy enables users to alert their driver for pick-up, receive arrival, speed and safety notifications and allows them to track their car's location easily through a mobile phone.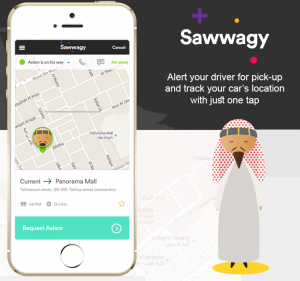 Recognizing the needs of the Saudi population is what drives us to build services the community can make use of. Check them out for yourself, available for free on the App Store and Google Play Store.
A Startup Competition Win, More Press Coverage and Getting Featured in Smashing Magazine!
In October, UXBERT made a real mark at GITEX 2016. Coming up against 50 other startups and pitching in front of a panel of experienced entrepreneurs and investors and eventually winning the award for Best Arab Startup and a prize of $20,000 for Sawwagy!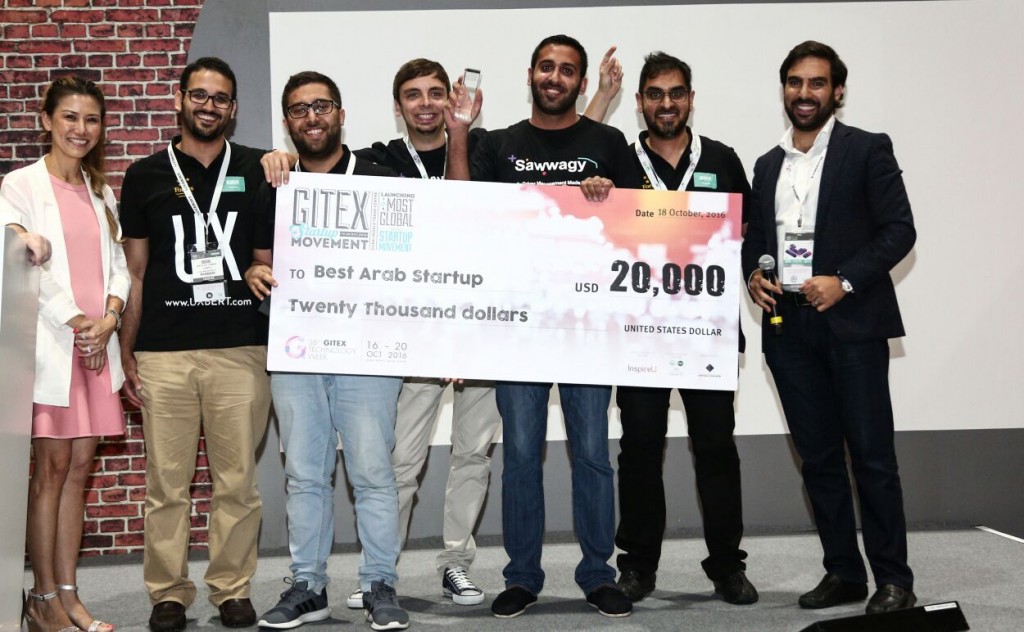 The win got the ball rolling, attracting attention from leading Middle Eastern newspapers. Articles highlighting Sawwagy were published in the Arab News, Gulf News, Al Riyadh Newspaper, Arabian Business, Tech-wd, Akhbaar24, and many other dailies.  
But with all this attention, the cherry on top of the proverbial cake has to be getting featured in what is quite possibly the most recognized industry publication, Smashing Magazine. Being the first and only UX & Usability Lab in Saudi Arabia with state-of-the-art technology, UXBERT was included in a Smashing Magazine article about the world's BEST open device labs, and that right there is worthy of a self-congratulatory pat on the back.
Spreading the UX Love in Saudi
We love giving back to the tech and startup community by mentoring, participating and pitching at events and conferences across the Middle East. Events like Mobily Hackathons, GITEX, ArabNet and Step have given us the opportunity to educate the masses on all things UX.
In December, our pro-UX Developer Mahmoud Kida led an interactive and educational workshop on Designing for Arabic Experiences at Arabnet Riyadh. Full of quality insights and best practices based on UXBERT's experiences in the field, the workshop proved to be a success with an eager and interested audience.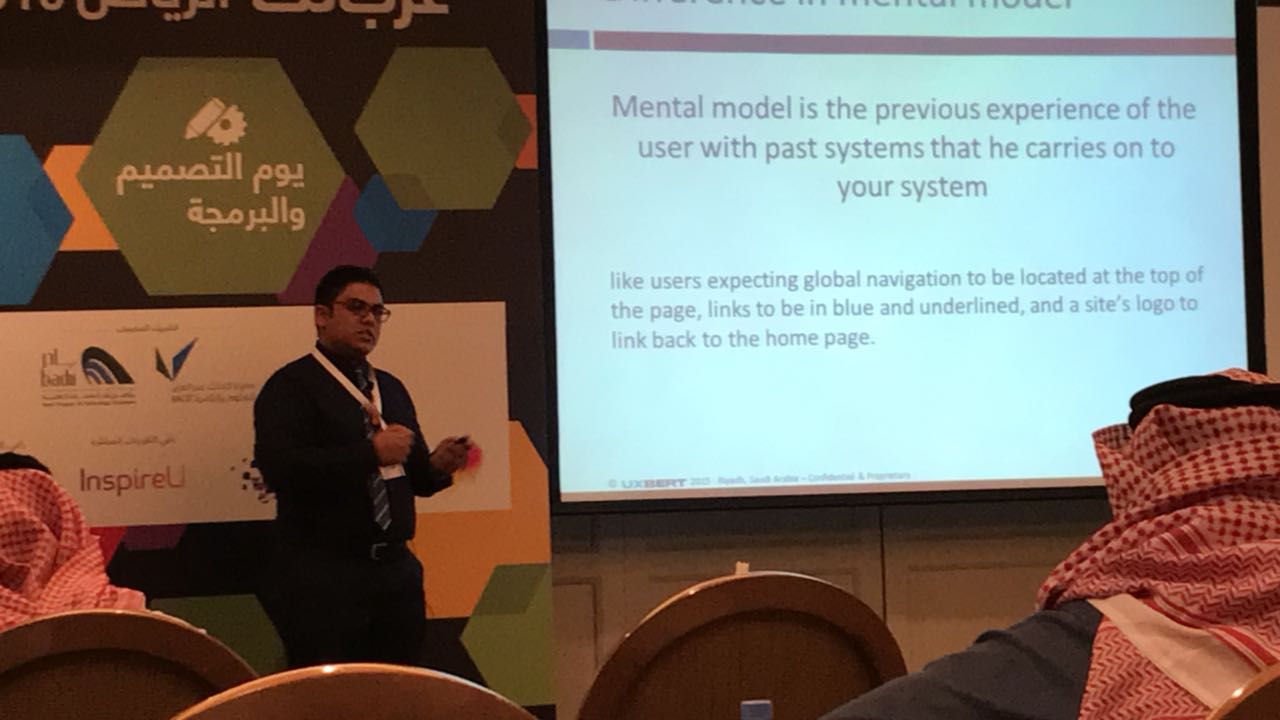 But the jewel in the crown of our UX educating efforts has to be our monthly meetups. Since we've been in the spotlight, we've seen a rising interest in and demand for our meetups. Open to all, our meetups have seen a growing audience of entrepreneurs, product managers, designers, developers and really anyone interested in UX. This year, UXBERT proudly represented Saudi Arabia in the worldwide event, World Usability Day, hosting a meetup on Sustainable UX.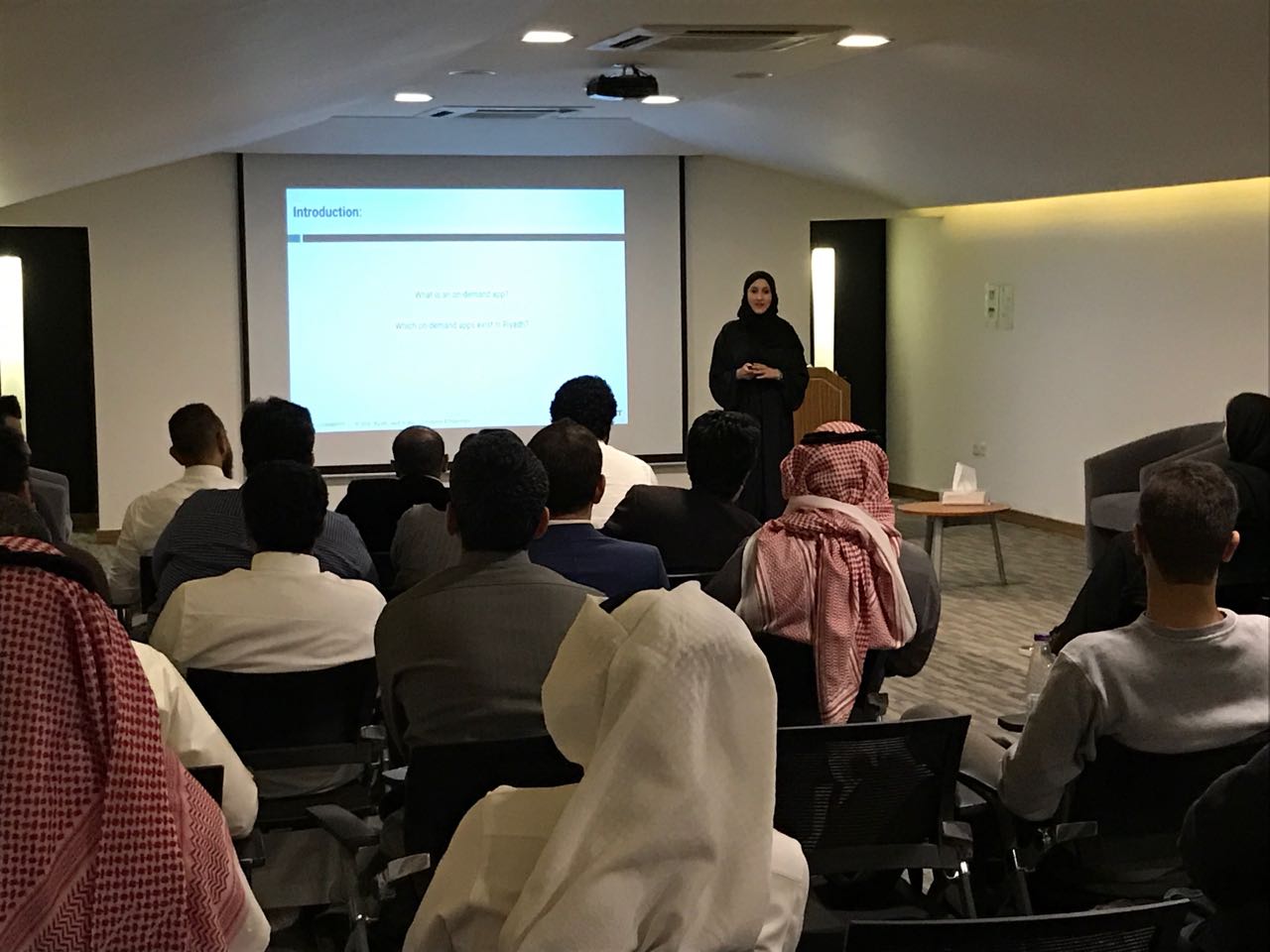 With close to 2,000 meetup members, and still growing, 2016 saw us moving the meetups from our humble UXBERT office to the Badir Program campus to accommodate the growing number of attendees.
If you're in Riyadh and have an interest in UX and all things entrepreneurial and tech, make sure you join our User Experience & Design group on meetup.com to make sure you get invites to all our monthly meetups.
To Boldly Go Where No One Has Gone Before
If 2016 was awesome, 2017 is going to be out of this world!
At UXBERT we dream big, it's the only way we know how to do things and it's what's gotten us to where we are.
Do we get it right every time? No of course not. But that's the point, we're not afraid to try. Sure we'll slip up and end up face first on the ground every now and then, but it doesn't matter, because we've got a great team who are ready to pick each other up, dust ourselves off, learn from our mistakes and make it work a second time around.
Most people fail to make a difference not because they aim too high and miss, but because they aim too low and hit. That's not going to happen to us.
So here's looking forward to another great year.
We've got plans to keep building the most innovative, passionate and advanced digital creative UX team in the world, both right here at home and with another office opening soon overseas. So if your New Year's resolution is to join the best experience design and engineering team in the world, head on over to our careers page and get in touch!
On the business side, we've already lined up some more amazing clients to kickstart the year and there's no doubt there'll be a lot more where they've come from.
2017 is going to be a big year for our products as well. With a lot of interest and demand already generated, this is the year where we go into hyper-drive marketing them across the board. And keep an eye out for a couple of new products that are already in development!
Oh also, we're going to work with Elon Musk to design a Mars experience. Sure he has no idea that we exist, and yes he could probably have his pick of any team in the world, but hey if you tell us that we can't do something, we're going to make it our mission to prove you wrong.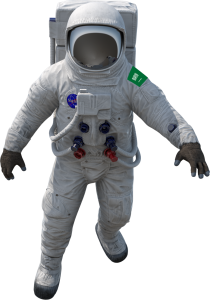 Crazy? Damn right we are. Bring it on 2017!
At UXBERT Labs we specialize in UX Research, Design & Development services that deliver world-class experiences. With offices in Riyadh and Dubai, our team of UX Researchers, Designers, and Developers deliver custom designed and built software to help businesses succeed.
Looking for a UX agency in Dubai or Saudi? Email us at hello@uxbert.com and let us show you why we're an award winning company.