How To Choose the Best Software Development Company In Saudi Arabia
Saudi businesses are investing heavily in technology.
Whether to improve customer experience, user experience, employee experience, digitize their companies or just to get their brand online with a simple website, businesses of all sizes in Saudi Arabia, local are turning to software development companies to realize their goals.
With a growing software development market in the Kingdom, choosing a company that is a perfect fit in terms of ability, experience, and budgeting can be a difficult choice to make.
To help you make an informed decision, we've (an experienced software development company ourselves) listed some of the most important things to look out for when choosing the best software development company in Saudi Arabia for your projects – big or small.
Experience and Product Quality
As we always say, The Experience Matters.
When selecting a company to carry out your project, always make sure to check up on the projects they've worked on and who they've worked with.
Knowing which clients the company has worked with can give you a rough picture of the calibre and capabilities of the company. Software development companies, like UXBERT Labs, that have worked with tech giants (like Microsoft, Google, Apple etc.) are amongst the best in the region and would be the ideal companies to approach for large project needs.
This doesn't necessarily mean companies that haven't had the opportunity to work with tech giants shouldn't be considered.
There are plenty of good software development companies in Saudi Arabia that cater towards smaller organizations and deliver world class services. But if it's a large scale project you're looking for, you likely want to work with someone who's done it all before.  
Just as important is to do a bit of research into the actual products they've worked on. The best indicator of a top software development company is the quality of the products they've built.
Check out our environmental dashboard for MODON here – Futuristic MODON Environmental Dashboard 
Creating top class products and delivering flawless services that are loved by clients is the mark of an experienced software development company. 
Technical Ability
Most software development companies feature examples of their work on their websites.
While they won't reveal all of the information about the technical specs, the products can give you a fair idea of how good they really are.
Many companies will also give you a lot of information about the tools they use if you simply ask them. It's not only of benefit to you but also gives the software development company the chance to show off their technical abilities.
Certain software development companies might have the expertise only to tackle mobile development while others could take on digitization projects that transform your business completely and enable it to succeed in this digital age.
Depending on your needs, whether it's getting a website made or your company transformed, approach software development companies that can handle your project efficiently and without any strain. Handing a native app development project to a company that specializes in web development will leave you disappointed and with a bad app that could drive users away.
Location – Saudi Arabia
Every software development project is affected by the location. While it is true that a mobile app or a website can be made by a company that isn't located in your region, keep in mind that that company won't know the details about mental models of the target users if they're local users.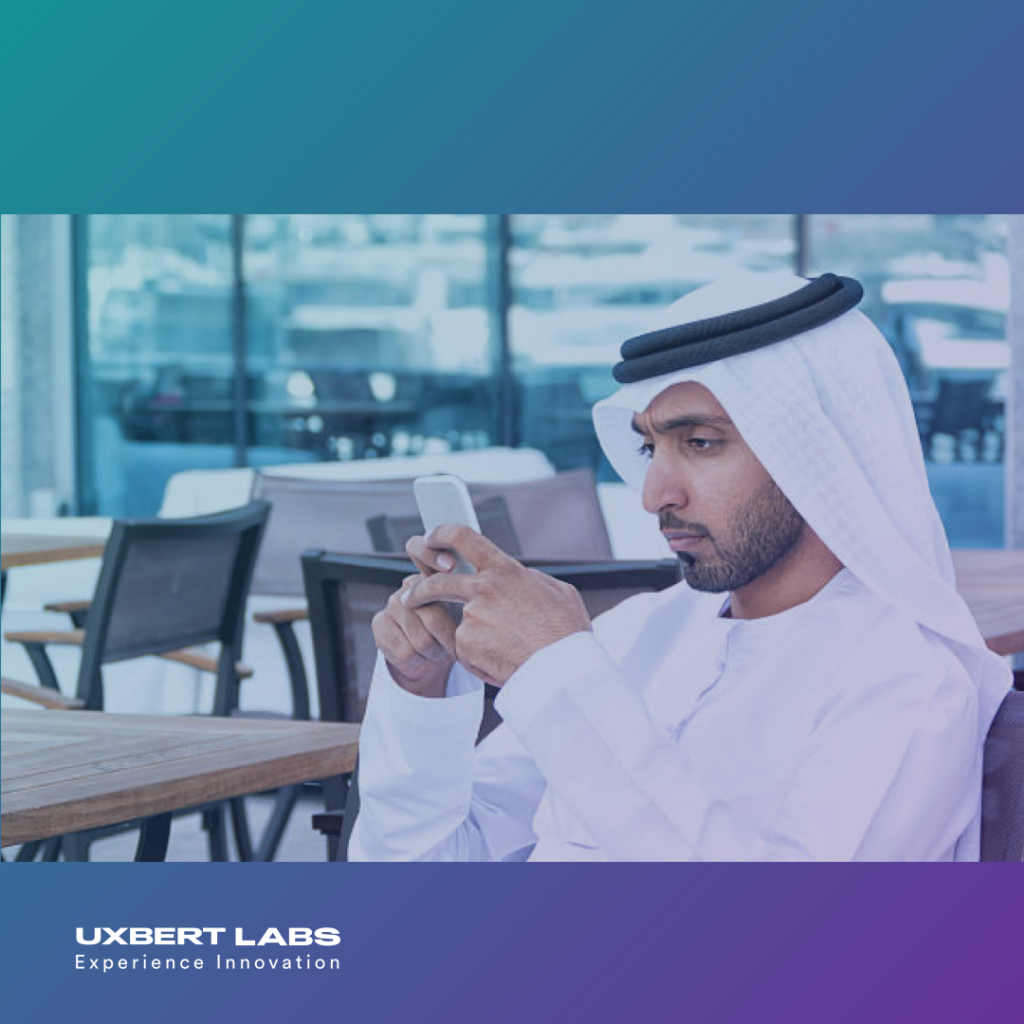 For businesses in Saudi Arabia that target local users, hiring an offshore software development company can be a risk.
Local Saudi software development companies know the region better and more importantly know the users better.
Hiring an experienced software development company within the MENA region increases the likelihood of a successful product because they'll tailor the software exactly according to your and your users needs.  
Read about how designing an Arabic UX differs from UX in other parts of the world – Designing An Arab User Experience
Another benefit of hiring a local software development company in Saudi Arabia is that you can be physically involved in the entire process, trying and testing your product throughout while communicating with the company in person.
With growing interest in technology in Saudi Arabia, top quality software development companies have sprung up in recent years. Some of these companies are at par with the best in the world and should definitely be considered for large scale projects such as digital transformation.
Security and Trust
One of the most important traits of a software development company is its trustworthiness.
If the system you want to develop has significant sensitive data, classified information, proprietary business information, personal information, and/or medical information, making sure this data is safe and secure is very important.
Not all software development companies are properly insured to work on high security or high safety systems so handing projects with sensitive data should always be done after a mutual bond of security is formed between you and the company.
While approaching a company make sure you check their previous systems and softwares for quality and efficiency.
To keep all your intellectual and sensitive data safe, make sure that you sign an NDA (Non-disclosure agreement) with the software development company before handing over your project.
Getting Your Money's Worth
Budgeting is important.
High end software development companies charge more for their products and services as they meet the highest quality standards.
But if you're looking at a simple website with minimal interactions, a freelance developer might be enough for your needs. Whether you go for a one-man team or a premier software development company, do your due diligence and make sure that whoever you hire has the proven experience (see above).
Not all software development companies can or will take on projects of any size. Some companies are only interested in gigantic, multi-year, multi-enterprise projects. Other companies specialize in only one kind of project, such as mobile media applications or enterprise systems integration.
You should select a software development company that helps you get your money's worth. By this we mean that the company shouldn't over charge you for your product. With bigger companies and bigger projects, certain services, such as site maintenance, are often free of charge. This same service could charge you more in companies that don't have enough personnel to continually manage your product after deployment.
These are the some of the most important points to keep in mind when selecting a software development company in Saudi Arabia that fits your needs.
If you're a Saudi business looking for a software development company, look no further. At UXBERT Labs we specialise in using scientific UCD processes to design world-class innovative and beautiful experiences. Hosting Saudi Arabia's first commercial and state-of-the-art Usability Lab, and a team CX Researchers, Designers and Developers on-site in our Riyadh office, we'll help you create customer experiences that make your business stand out and keep your customers coming back. If you have a project you'd like to work with us on, drop us a mail at  hello@uxbert.com and we'll get in touch with you ASAP.